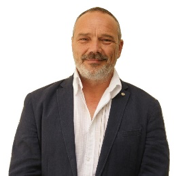 Jerôme Crivelleri on the head of the agency TSI MONT ROYAL is also an expert in real property valuation and member of the Real Estate Expert's House in France.
Unlike a simple value opinion which can be drawn up by most of the real estate professionals, the expert report about the value of a property can only be drawn up by a certified expert in accordance with the principles of the real estate appraisal code.
Henceforth an estimate can be submitted to a control or a further contestation by some rightholders or the tax authority, only the expert value report can be enforceable.
Whether it is a property purchase, a property sale, a transfer of ownership, an inheritance, a divorce, whether it is about the wealth tax (ISF), the expert value report is the ultimate warranty against any further remedies.
Individual and professional customers: notaries, lawyers, company directors, judges…… All of them rely on the expert in real property valuation.
Contact us for a personalized study of your requirements.